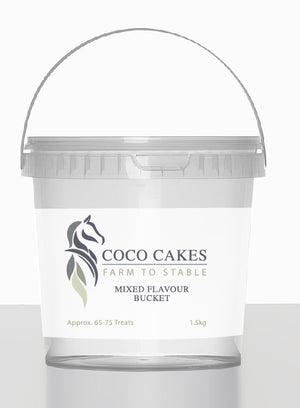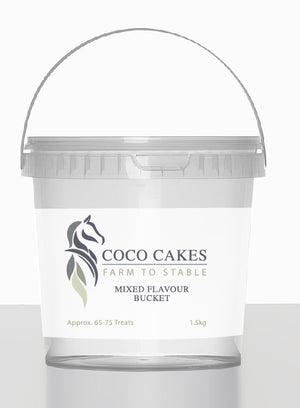 On Sale
Mixed Bucket
Our mixed bucket will give you a mixed variety of our flavours. We currently include 6 different flavours in our buckets:
Pumpkin & Rosemary
Strawberry & Nettle
Apple & Raisin
Carrot & Dandelion
Peanut butter & Banana
Mint & 4 Grasses
Small-batch made on our family farm in Ontario using all-natural ingredients. Coco Cakes is made specifically for horses - free of fillers, growth hormones, chemicals, preservatives, GMOs, and always FEI compliant.